ALL SAINTS CHURCH, NEWLAND, GLOUCESTERSHIRE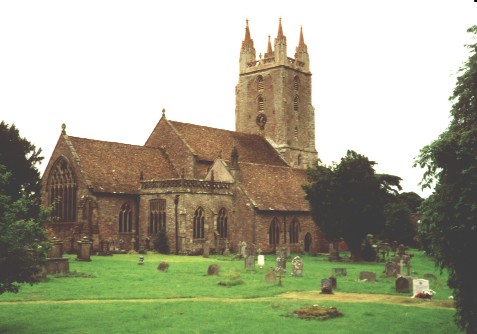 Newland is a small village on the western side of the Forest of Dean. It dates back to the time of Edward 1.
The church is known as "The Cathedral of the Forest" dates from the thirteenth century and is close to the largest oak tree in England, measuring 46 feet in girth. Within the church is an old brass engraving called "The Miners Brass", showing aminer with a pick axe in his hand and a candle in his mouth!
The Church was established by Robert de Wakering (1215 - 1237) and Edward I added a small chapel in 1305.
Near the village there was a strong fortification build by ancient Britons.