The BUFFRY FAMILY STRING BAND of Ruspidge, Glos, 1910
The children of James BUFFRY (son of John BUFFRY and Maria), died in 1900 leaving his wife Alice (MORGAN) and their children who lived in Ruspidge.
John may have been the son of James BUFFREY (son of Worgan BUFFREY) and Ann Price.
The children of James and Alice formed the BUFFRY FAMILY STRING BAND.
Alice Edwin Tom Bowkett Charles Maud
Albert Arthur Frederick
Cyril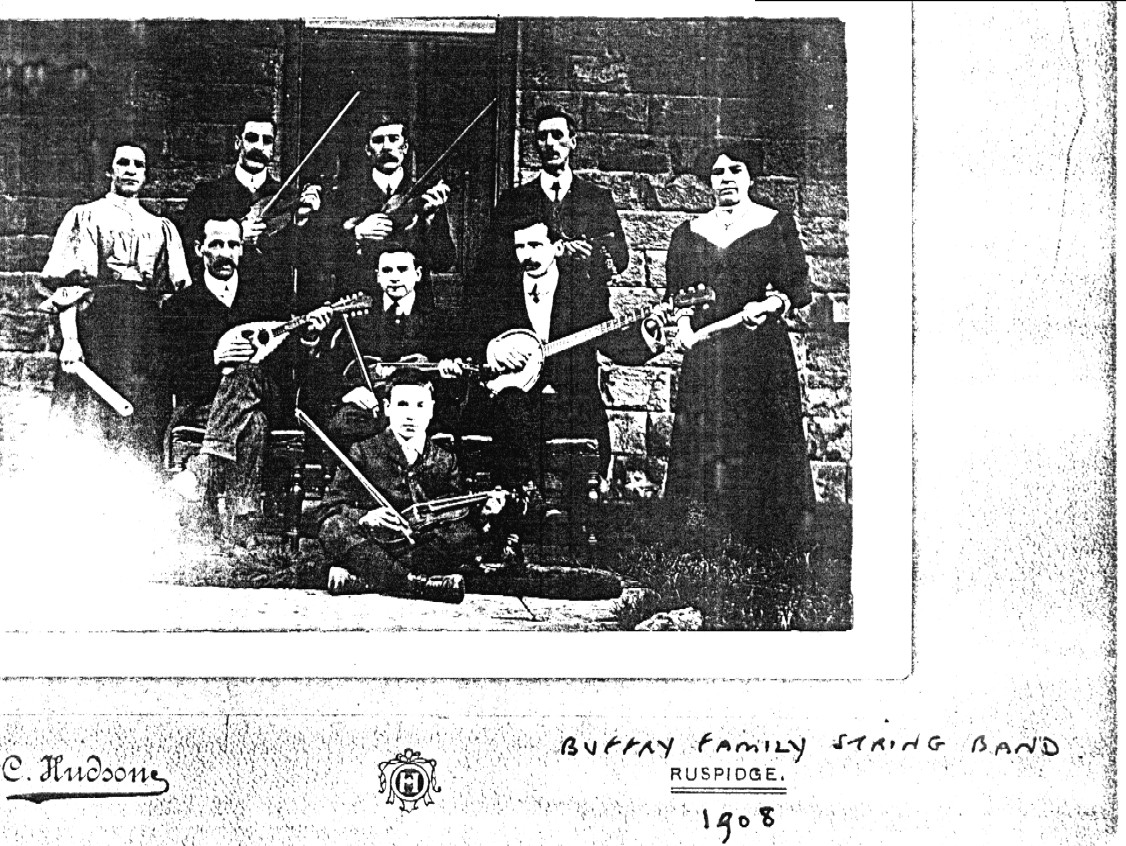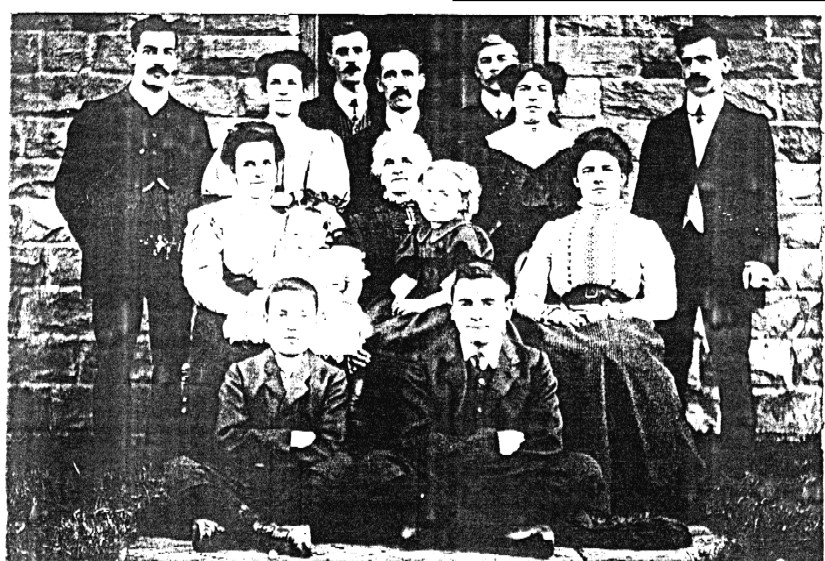 1910, Ruspidge